Sveriges främsta mötesplats för dig inom förpackningsbranschen!
Tidningen Packmarknaden levererar det optimala seminariet för dig som har intresse av förpackningar. Under en lunch i trevligt sällskap får du lyssna på framstående experter som ger dig insikt om hur förpackningen kan göra mer för dina affärer.
PACK@lunch modereras av Per-Stefan Gersbro, grundare och f.d. vd för näringslivsklustret Packbridge, numera fristående konsult i det egna företaget Paccedo.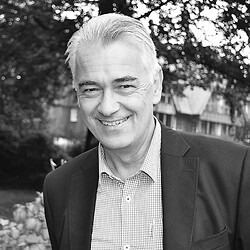 PACK@lunch - med Packsize
Game Changer round the corner…
Let's prepare for the reveal of the all new and revolutionary automated 3D packaging solution from Packsize.
Automated & Sustainable Packaging Process Flows can be set up in manifold ways. One thing always remains: that every single order get its right-sized corrugated transport box in order to save material, plastic fillers, freight rates and - CO2. It should be obvious, right?
We will take a look at the entire process flow and make sure you can continue to grow and improve without wasting resources. A perfectly fitting box and huge productivity improvements for all of your orders.
Every one of us has an environmental and sustainability responsibility for coming generations. Now we can all make a major impact through right sizing.
Do not wait to sign up, PACK@lunch is popular and the number of participants is limited!
Register on the red button "Anmälan" to the right.
If you want to follow the seminar online, register on the button below.

Datum: 18 mars 11:30 - 13:00
Plats: Elite Savoy Hotel, Norra Vallgatan 62, Malmö
Pris: Seminariet är kostnadsfritt
Vänta inte för länge med att anmäla dig, PACK@lunch är populärt och antalet platser begränsat!
Varmt välkommen!